EVERY YEAR THE WYLIE DOWNTOWN MERCHANTS ASSOCIATIONS BOO ON BALLARD IS A TRICK OR TREAT AND FAMILY FESTIVAL FOR KIDS OF ALL AGES TO WALK THROUGH DOWNTOWN WYLIE, TEXAS AND RECEIVE CANDY FROM LOCAL MERCHANTS.
THIS ANNUAL EVENT IS ALWAYS A LOCAL FAVORITE AND THIS YEAR WILL BE HELD ON THURSDAY OCTOBER 30TH FROM 6 PM TO 8 PM.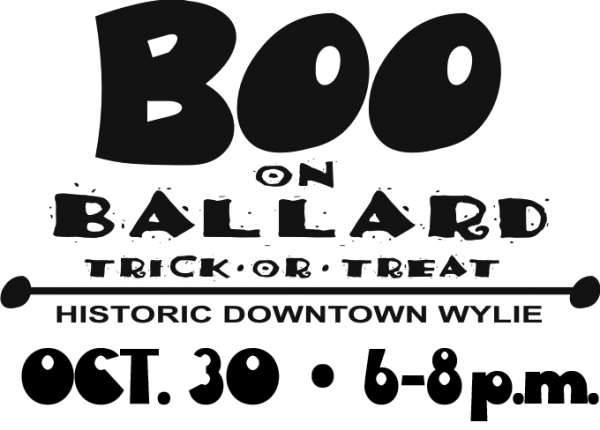 During Boo on Ballard little ghosts, goblins, firemen and princesses take over the downtown area collecting candy from local merchants, playing carnival games, listening to live music, and participating in a costume contest for pets and three age groups of kids.
First Baptist Church opens the doors to it's event center and provided a haven for bounce houses and hosts a Trunk or Treat that is typically part car show for the older kids in the crowd. On the other end of Ballard, New Hope Christian Church will be serving up free hot-dogs, cotton candy and bottled water. Step on over to the park and there are several other activities for everyone to enjoy.
The Wylie Fire Department will be at the end of the streets and would enjoy visiting with you and letting you take a look at their fire engines and fire trucks… I may be a little partial but I still like looking at the BRT's (Big Red Trucks)!
HERE IS A LITTLE VIDEO FROM 2012 THAT WILL GIVE YOU A PREVIEW OF THIS GREAT EVENT…
WE'LL BE DOWNTOWN WALKING AROUND AND ENJOYING THE FESTIVITIES…
IF YOU SEE US COME ON OVER AND SAY HI!!!