FIREBOSS REALTY HAS A RACE CAR AND WE'RE LOOKING FOR 2 TO 5 YEAR OLD DRIVERS!!!
FIREBOSS REALTY HAS A RACE CAR AND IS EXCITED ABOUT ENTERING THE WORLD OF PEDAL SPORTS!!!
The FireBoss Realty pedal car is all tuned up and outfitted with lights and siren. We are currently recruiting drivers ages 2 to 5 years old. These young drivers will race the other sponsored cars that are entered in the Wylie 500 Pedal Car Race. The Wylie 500 is Sunday, May 6th. Registration begins at 1:00 pm in Historic Downtown Wylie. (112 North Ballard Ave.)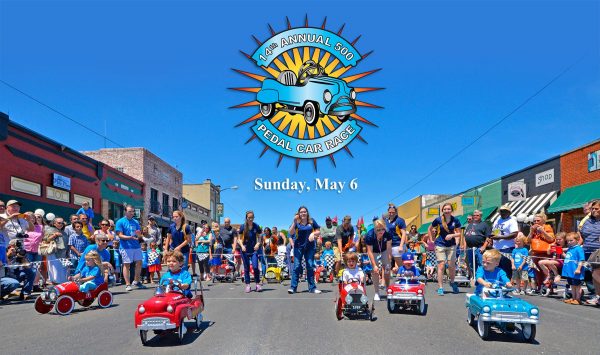 More than 100 kids will select a unique car of their choice. The cars will be provided by local businesses and the kids will race their chosen cars 500 inches down Ballard Avenue in heats of six. Winners will receive trophies in two age brackets. Racers will compete in a 2 & 3 year old bracket or in a 4 & 5 year old bracket. There is a $10 entry fee – cash or check only – on the day of the race and will include a T-shirt. Proceeds from the race will benefit area Special Olympics and Historic Downtown Wylie beautification.
FireBoss Realty has experienced success because of your continuous real estate referrals. Thank you for referring your family and friends, for the kind words you have about our business, and for the encouragement that you send our way. FireBoss Realty believes that "Life is Relationships and that everything else is just details." We are never too busy for your referrals so if you hear any of your friends or family members talking about buying or selling a home, please call us with their name or number so that we can follow up with them. We promise to listen to them so that we can understand their unique real estate needs, provide expert feedback on the local real estate market, and take great care of them.
FOR MORE INFORMATION ABOUT THE WYLIE 500 PEDAL CAR RACE CALL SCOTT JOHNSON AT 972-979-2750 OR EMAIL HIM AT SCOTT@FIREBOSSREALTY.COM
Click here for our Texas Real Estate Commission Information About Brokerage Services and Consumer Protection Notice
FIREBOSS REALTY IS A REAL ESTATE TEAM OPERATED BY TEXAS REALTORS SCOTT & AMIE JOHNSON UNDER THE BROKERAGE OF KELLER WILLIAMS ~ CENTRAL/75. EACH KELLER WILLIAMS OFFICE IS INDEPENDENTLY OWNED AND OPERATED.