Just like the iPod, 3107 Rainburst is one of the best things to come from the early 2000s. Similar to Blockbuster, you're going to be disappointed when this 3 bed/2 bath home for sale in Wylie is GONE BEFORE YOU KNOW IT! It's not going to last long folks, and you can't rewind time as easily as a VHS.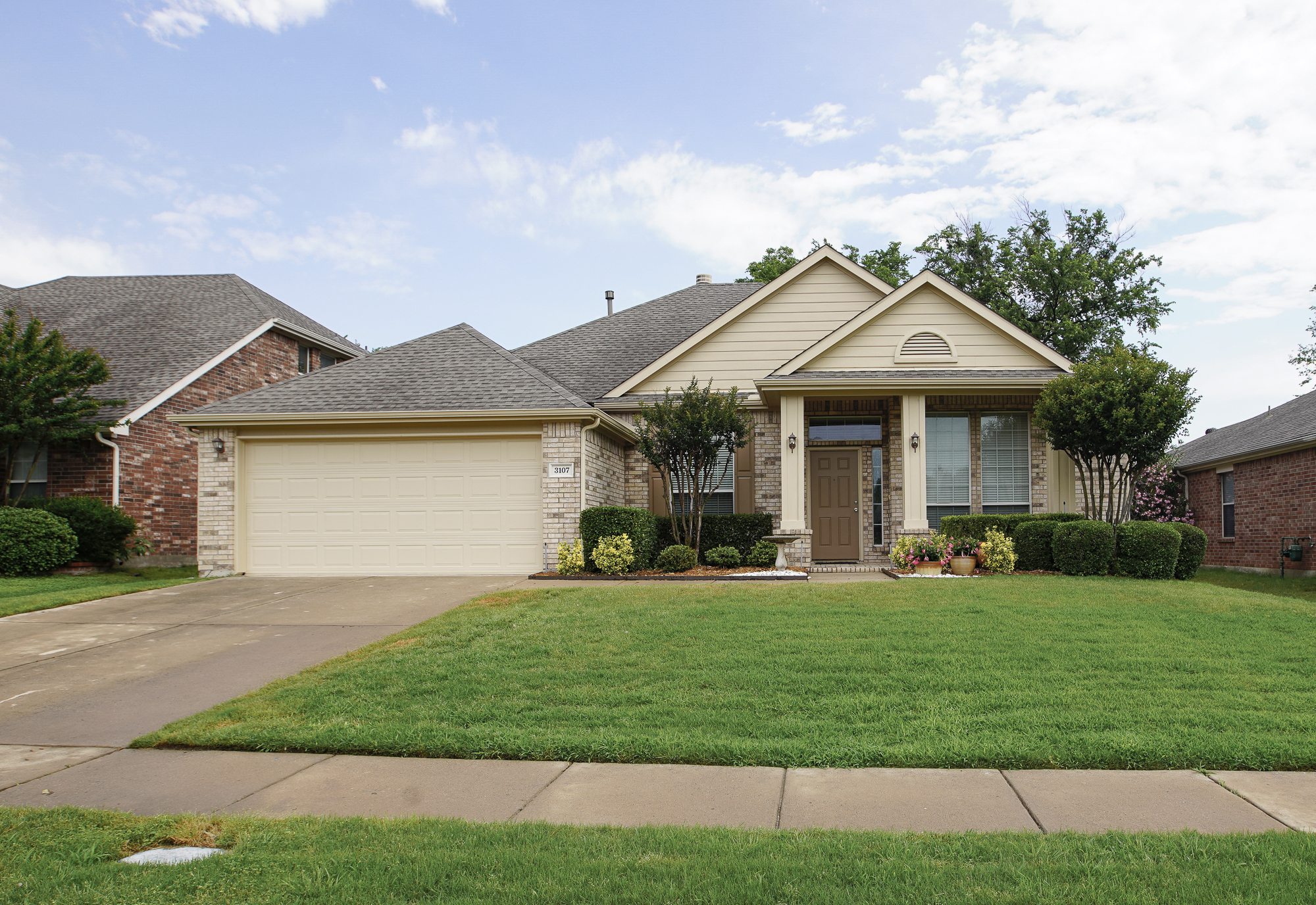 This home is located in the esteemed Sage Creek neighborhood of Wylie and is a jewel that anyone would be lucky to call home. It is move in ready which will allow you to kick back and unashamedly listen to Nickleback on your circa 2002 iPod.
Tired of talking to the back of someone's hand and smartphone? Step back into the pre-smartphone days while you grill out in this beautiful back yard and have face to face conversation with your friends and family. Take a short stroll down the beautifully tree line walkways to Sage Creek Park. Which is modestly equipped with a pool/splash pad, shaded playground, swings (who doesn't love swings?), a basketball court, two tennis courts, a sand volleyball court, and a covered pavilion!!! Only an aerial view can fit all these amenities in a single picture!!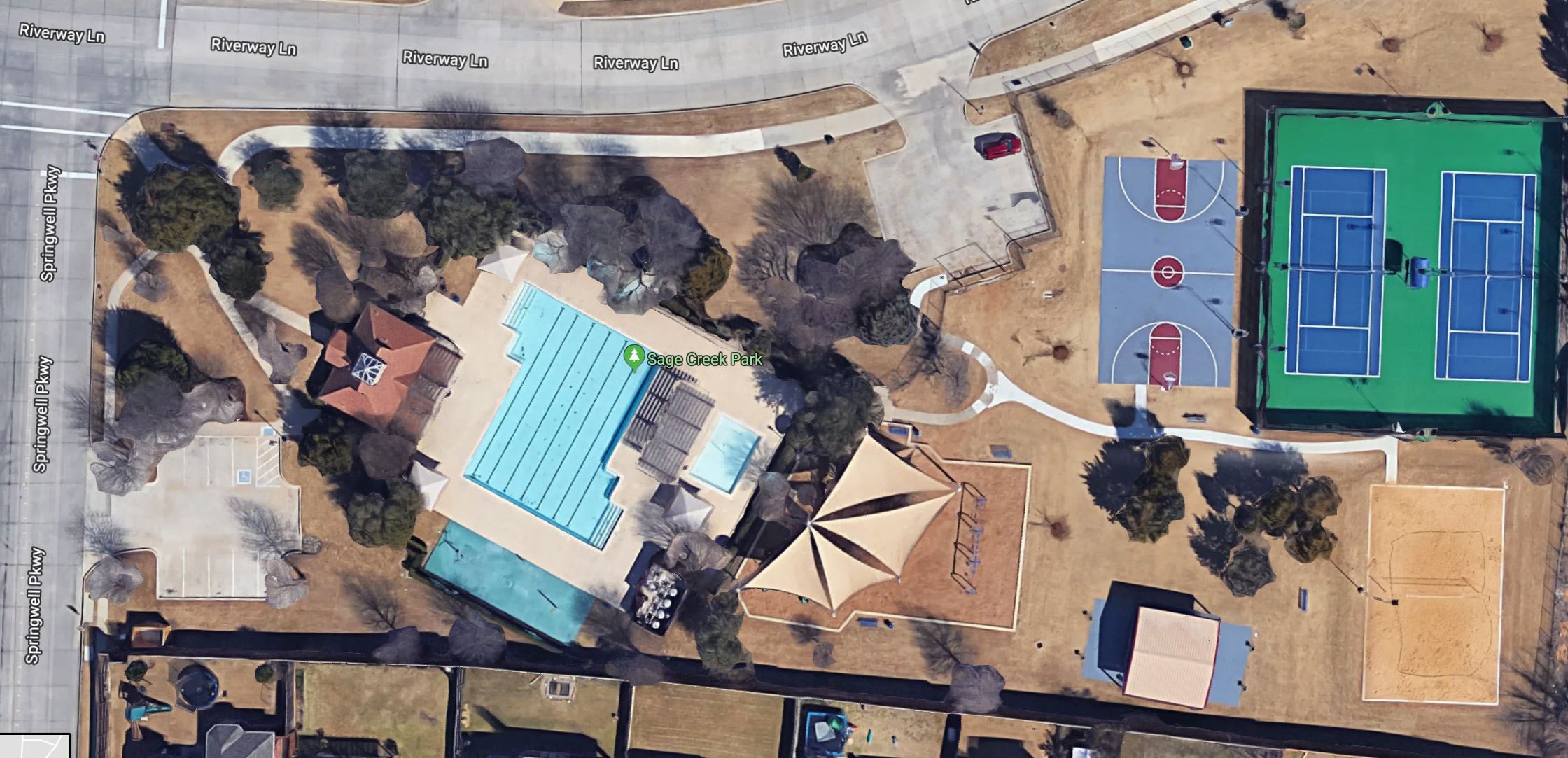 Are the outdoors not your cup of tea? There's good news for the 'homebody'! Grab your teacup and enjoy everything this beautiful 3 bed, 2 bath home has to offer! As you enter you're greeted with two offices. One of which could easily be converted to a formal dining/living, craft room or reading nook. The home opens up to meet you with the spacious kitchen and its plethora of cabinets and counter space! The living room is a glance away with this wide open floor plan. The fireplace is the perfect spot for you to curl up with a good book on those cold December nights! Just past the living room you will find the master suite tucked away in the back corner of the property. The master bath has a separate shower and bathtub, the perfect retreat you deserve after a long day!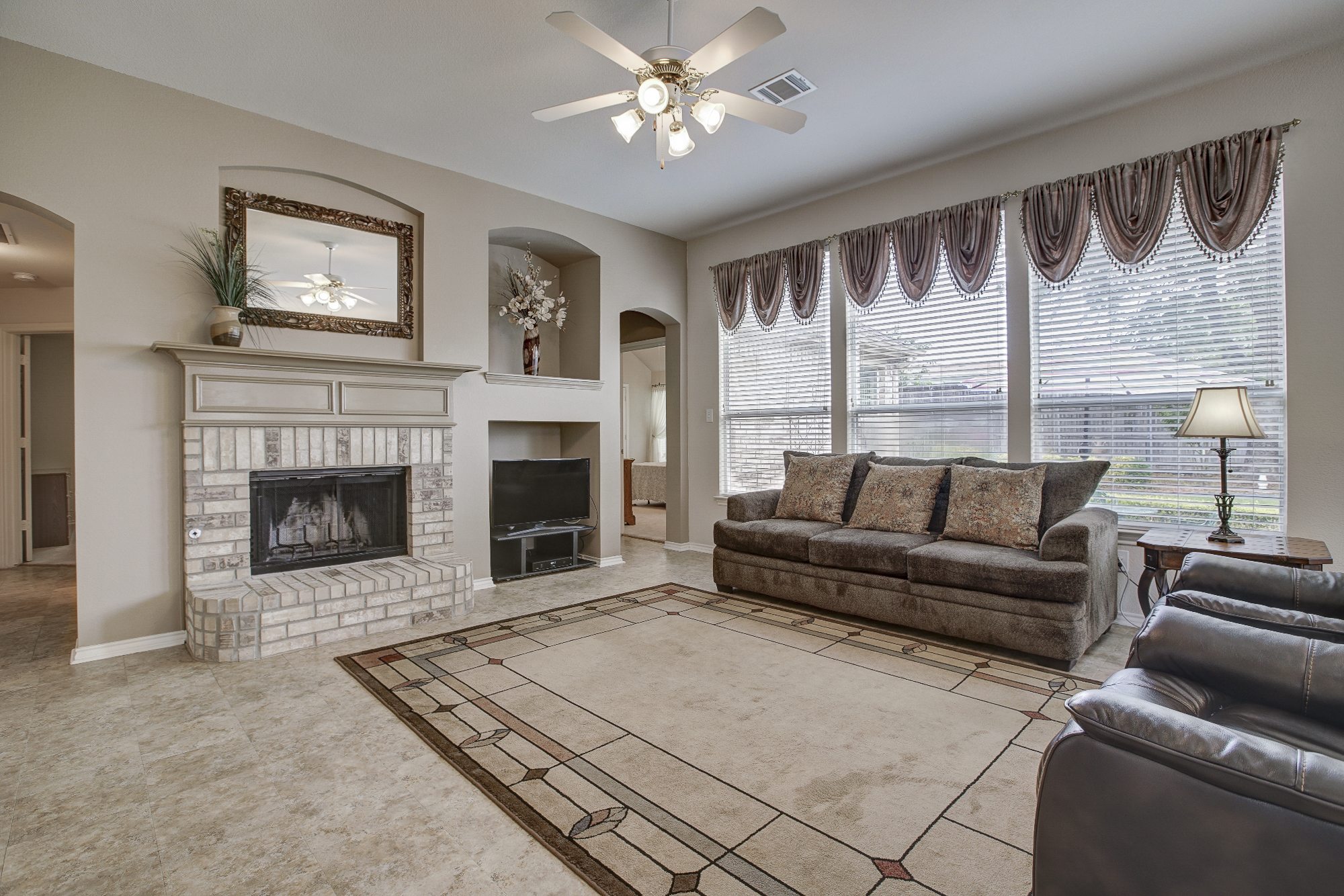 The owners have loved living here and are excited that they will be able to share something they have cherished. Here are some of the things they want you to know about Wylie and the Sage Creek neighborhood: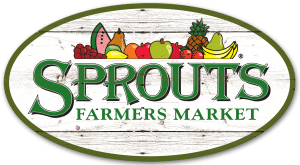 One thing we love about Wylie is the quaint downtown area with a down-home atmosphere. You feel like you are away from the big city, but still close enough to enjoy the benefits of a large metropolitan area. The city services are extremely well managed. The school system has kept pace with the nominal growth by staying ahead of the curve with facilities and personnel. We love to eat at Chili's, The Rock, Cotton Patch Cafe, and Sticky Rice. The area is well represented with food to fit any palate. Grocery stores are well represented to fit any budget: Aldi, Target, Kroger, Tom Thumb, Walmart, and of course our favorite is Sprouts!
We were initially drawn to the area because of the master plan for this area. The community has experienced growth in many areas such as new schools, new restaurants, shopping, and many other conveniences. The city of Wylie and Murphy planning and zoning has done an outstanding job monitoring the types of businesses and the way they have been constructed in order to maintain a first class environment.
Sage Creek is great for the residents because the Homeowners Association plays an active role in the upkeep and maintenance. The subdivision has a neighborhood elementary school that is known for its excellence, and quality teachers and staff. The Sage Creek Homeowners Association's pool and recreational area is well maintained and things are constantly added to increase the number of activities available to the residents. A separate clubhouse is available for a modest rental fee when family activities require a larger area for birthday parties and family reunions.
There you have it, now you know what iPods and Blockbuster have to do with a Home For Sale in Wylie!
FOR MORE INFORMATION ABOUT THIS FABULOUS HOME AT 3107 RAINBURST LANE CLICK HERE OR CALL BLAKE JOHNSON AT 972-979-7533 OR EMAIL HIM AT BLAKE@FIREBOSSREALTY.COM
FIREBOSS REALTY IS A REAL ESTATE TEAM OPERATED BY TEXAS REALTORS SCOTT & AMIE JOHNSON UNDER THE BROKERAGE OF KELLER WILLIAMS ~ CENTRAL/75. EACH KELLER WILLIAMS OFFICE IS INDEPENDENTLY OWNED AND OPERATED.