THANK YOU FOR MAKING IT POSSIBLE FOR FIREBOSS REALTY TO OFFER A HIGH LEVEL OF CUSTOMER SERVICE!!!
Our real estate model is a little different than most Realtors. We believe that LIFE IS RELATIONSHIPS… and everything else is just details!!!
Most other Realtors spend the majority of their time and resources prospecting for new business… they stay busy doing things like cold calling, door knocking, direct mail, etc…
At FireBoss Realty we devote the majority of our time to serving the needs of our clients before, during, and after each transaction. While we are working for you, all that we ask is for you to refer us to your friends and family members who are thinking about buying or selling a home and would appreciate the same level of individual attention that you received. Our goal is to provide a level of service that makes every client feel like they are our ONLY client!
We know if we are able to accomplish that goal our clients will continue referring us to their friends and family members and we won't need to go out prospecting for business like everyone else. That allows us to spend more of our time and resources taking care of you, your friends, and your family members.
If you hear a friend or family member talking about buying or selling a home, please have them give us a call or call us with their name and phone number and we'll be happy to follow up with them. We promise to take great care of them and to treat them just like family. WE ARE NEVER TOO BUSY FOR ANY OF YOUR REFERRALS!
Again, thank you for your referrals… We are humbled at your support and look forward to working hard for everyone that you send our way!!!
————————————————————
Press Release
FOR IMMEDIATE RELEASE
Fireboss Realty Receives 2018 Best of Murphy Award
Murphy Award Program Honors the Achievement
MURPHY October 24, 2018 — Fireboss Realty has been selected for the 2018 Best of Murphy Award in the Real Estate Agency category by the Murphy Award Program.
Each year, the Murphy Award Program identifies companies that we believe have achieved exceptional marketing success in their local community and business category. These are local companies that enhance the positive image of small business through service to their customers and our community. These exceptional companies help make the Murphy area a great place to live, work and play.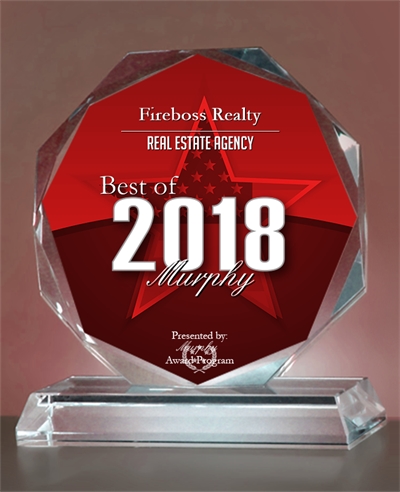 Various sources of information were gathered and analyzed to choose the winners in each category. The 2018 Murphy Award Program focuses on quality, not quantity. Winners are determined based on the information gathered both internally by the Murphy Award Program and data provided by third parties.
About Murphy Award Program
The Murphy Award Program is an annual awards program honoring the achievements and accomplishments of local businesses throughout the Murphy area. Recognition is given to those companies that have shown the ability to use their best practices and implemented programs to generate competitive advantages and long-term value.
The Murphy Award Program was established to recognize the best of local businesses in our community. Our organization works exclusively with local business owners, trade groups, professional associations, and other business advertising and marketing groups. Our mission is to recognize the small business community's contributions to the U.S. economy.
SOURCE: Murphy Award Program

CONTACT:
Murphy Award Program
Email: PublicRelations@business-supporter.org
URL: http://www.business-supporter.org
###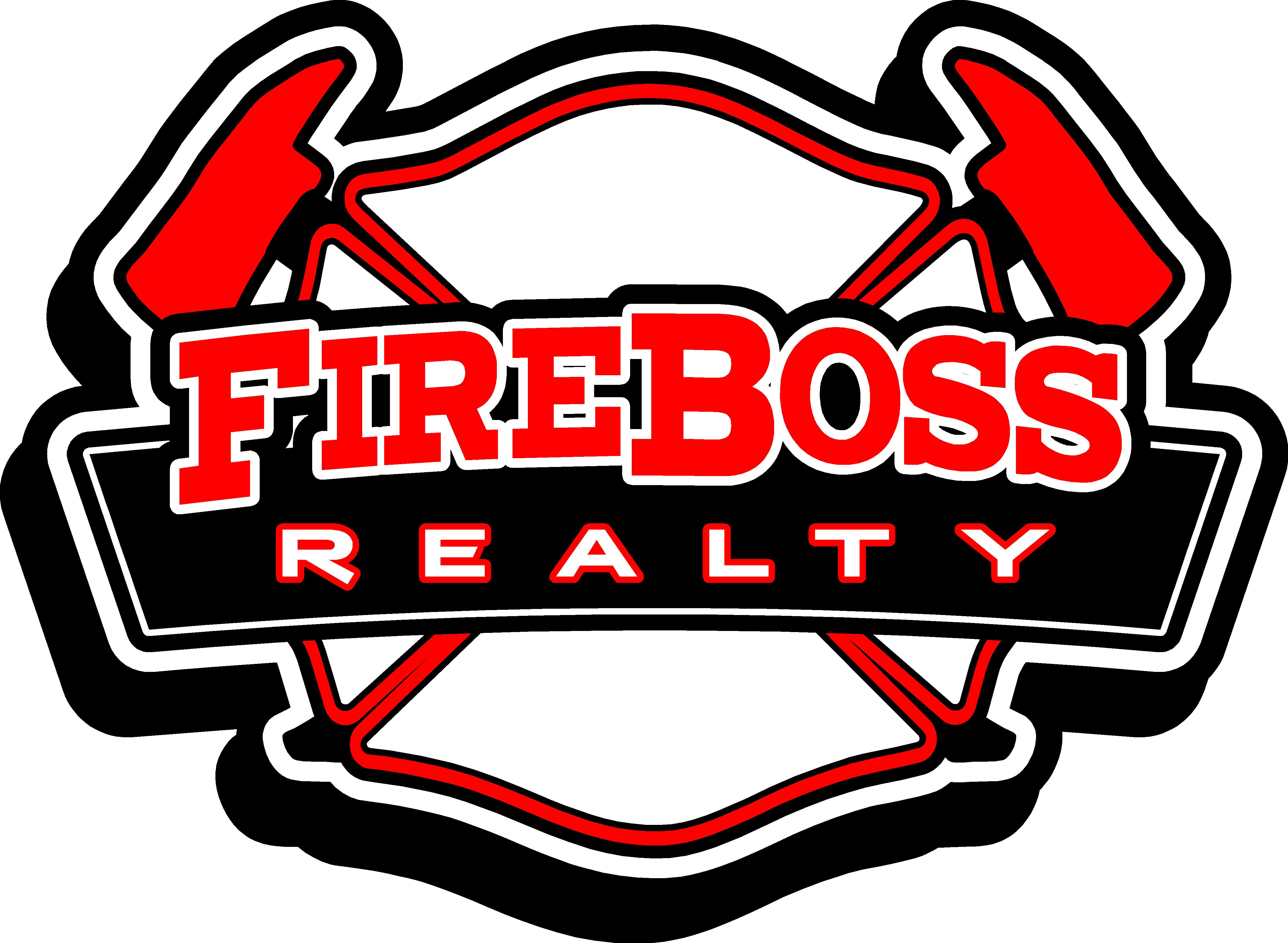 FireBoss Realty is a real estate team operated by Texas Realtors Scott and Amie Johnson under the brokerage of Keller Williams – Central/75. Each Keller Williams Office is independently owned and operated.