Woodbridge North – The Glade
Tentatively called the Glade neighborhood, Phase 21 of Woodbridge is currently under development by the Herzog Development Corporation.

Most of the streets for Phase 21 are poured and the new Woodbridge swimming pool is already in the ground.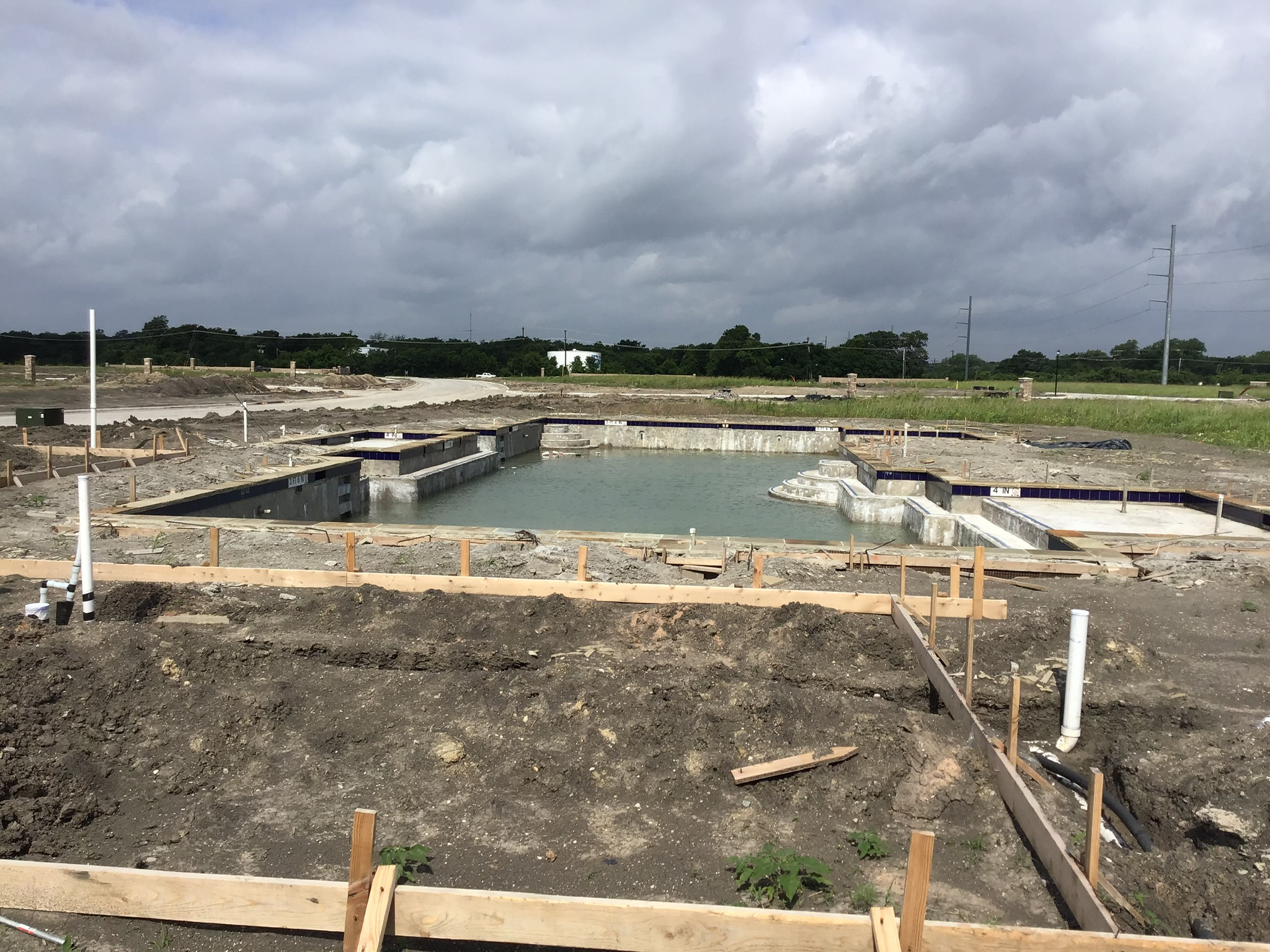 Phase 21 will consist of 368 single-family 60′ and 70′ lots. Currently, the builders for Phase 21 will be Megatel Homes and Gallery Custom Homes. 153 lots are currently available and construction of the new homes should begin very quickly depending on our crazy Texas weather.
Here is the plat of the new Woodbridge Phase 21.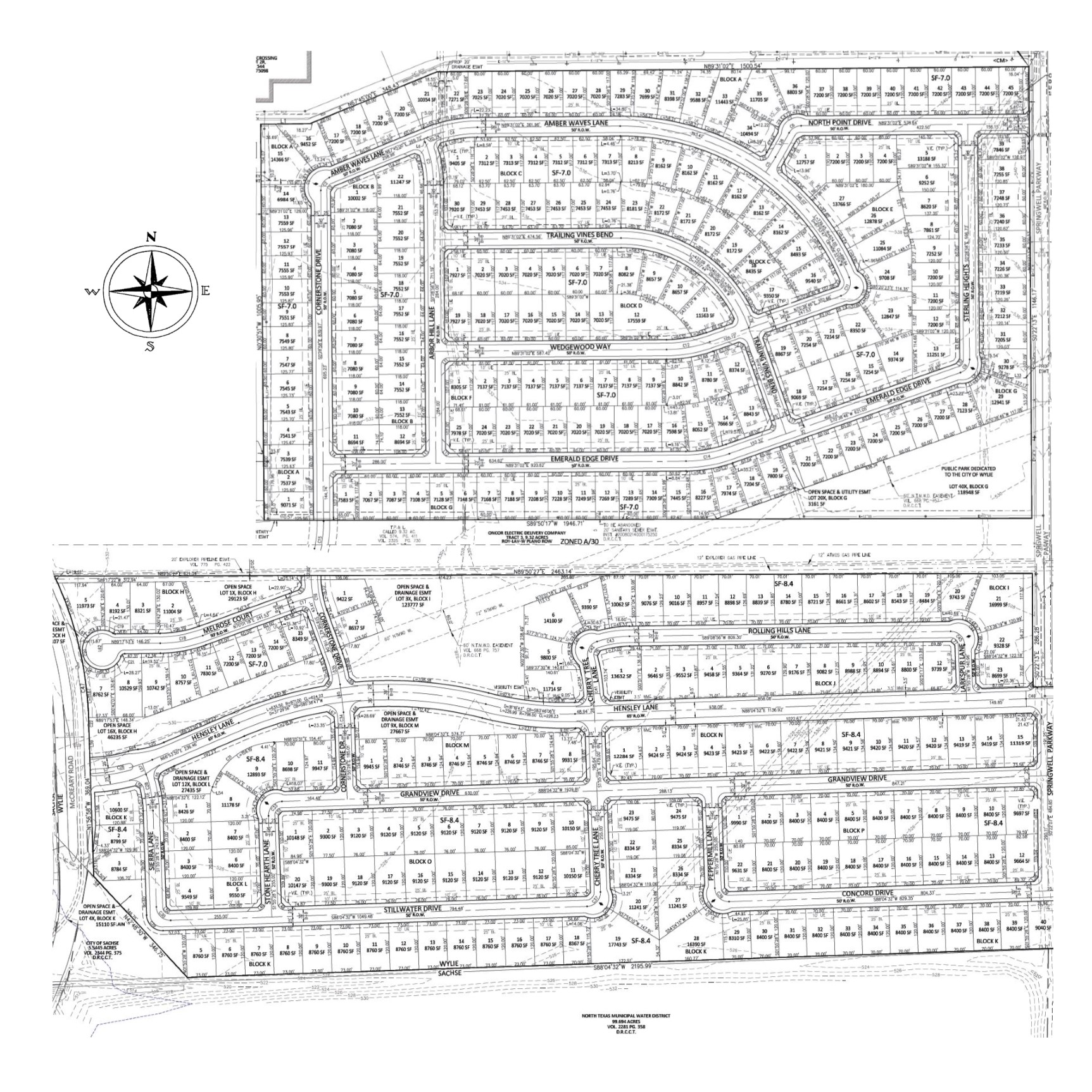 Phase 21 of Woodbridge will be bounded by McCreary Road on the west and will go behind The Mansions of Wylie Active Adult Community, be bounded by the Target Shopping Center on the north, Springwell Parkway on the east, and a tract of land owned by the North Texas Municipal Water District on the south.
Gallery Custom Homes is calling the development Woodbridge Estates and they are building homes from 2,027 – 4,245 square feet. Their price point will start at $349,950.
Megatel Homes has yet to announce their new plans and price point for Phase 21 of Woodbridge.
Woodbridge Townhomes
In addition to the new phase of Woodbridge, the Herzog Development Corporation is also developing a Townhouse community called Woodbridge Townhomes. The Townhouse community will have its own HOA and WILL NOT be a part of the Woodbridge HOA.
The Woodbridge Townhomes community will consist of 370 single family residential lots with 13 open space lots and an amenity center.
Here is the plat for the new Townhouse Community.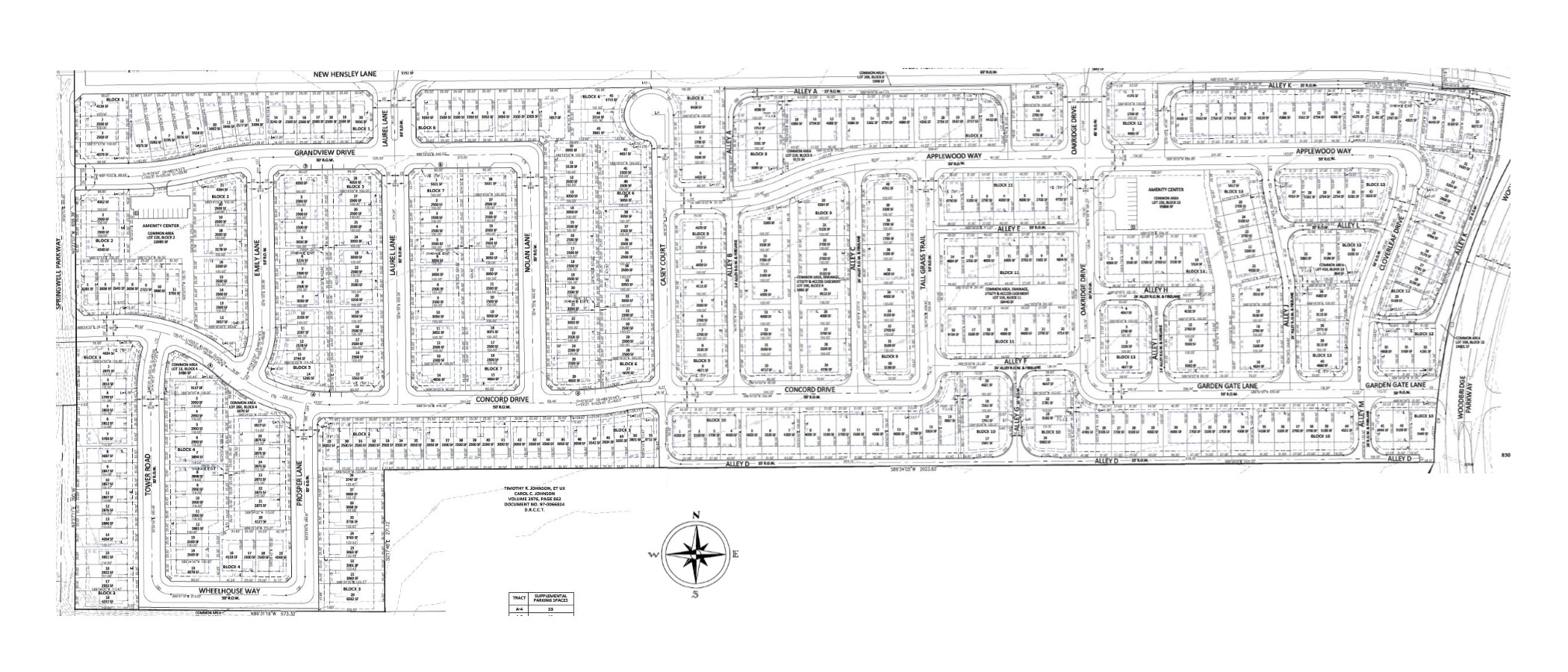 Grenadier Homes has 175 lots currently available and construction of the new townhouses should also begin very quickly if the weather cooperates. Grenadier Homes has not posted any of their plans for this new townhouse community. When they do, it should be available by clicking here.