Woodbridge HOA 2021 Annual Meeting
The Woodbridge HOA Annual Meeting is scheduled for 7:00 pm, Thursday May 27, 2021 at the Wylie Recreation Center.
300 Country Club Rd building 200, Wylie, TX 75098.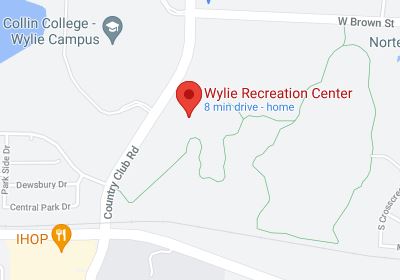 A major agenda Item at this meeting is the election of one (1) member of the Board of Directors.
The Board of Directors consists of five homeowners with staggered terms. The Board of Directors is responsible for the overall operation and policy direction of the Woodbridge HOA. The board meets quarterly in the evening to conduct the associations business.
If you would like to serve on the Board of Directors and have the time to commit to helping govern your community… this is your opportunity. A call for candidates has been made and we currently have two residents interested in serving. However, the CC&R also allow for nominations to be made from the floor.
Each candidate will be given 3 minutes to address the Neighborhood Reps and HOA members present. After the presentations, the Neighborhood Representatives will cast their votes for the open board member position. Classic Property Management will tally the votes and announce the results of the election.
In order to have this meeting and elect a board member, it is very important for ALL Neighborhood Representatives to attend this meeting and cast your vote.
I'm looking forward to seeing everyone at the Annual Board Meeting tomorrow evening!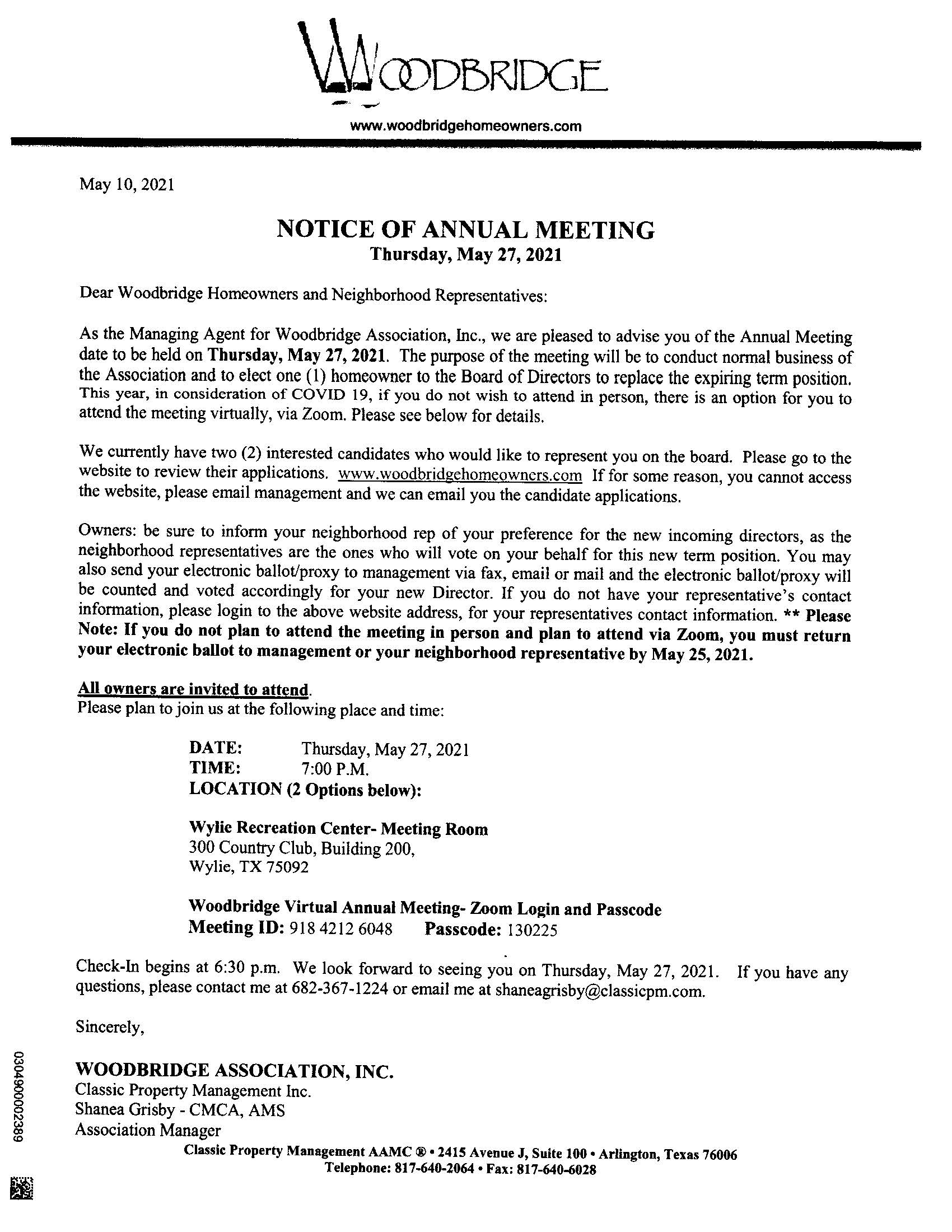 If FireBoss Realty can ever do anything for you please contact SCOTT JOHNSON at 469-269-0911 or email Scott at Scott@FireBossRealty.com
You can also check out every home currently on the MLS in Woodbridge at www.WoodbridgeBlog.com
Call or Text FireBoss Realty at 469-269-0911
www.FireBossRealty.com
Search Every Home Currently Listed For Sale In The 19 County North Texas Area in the palm of your hand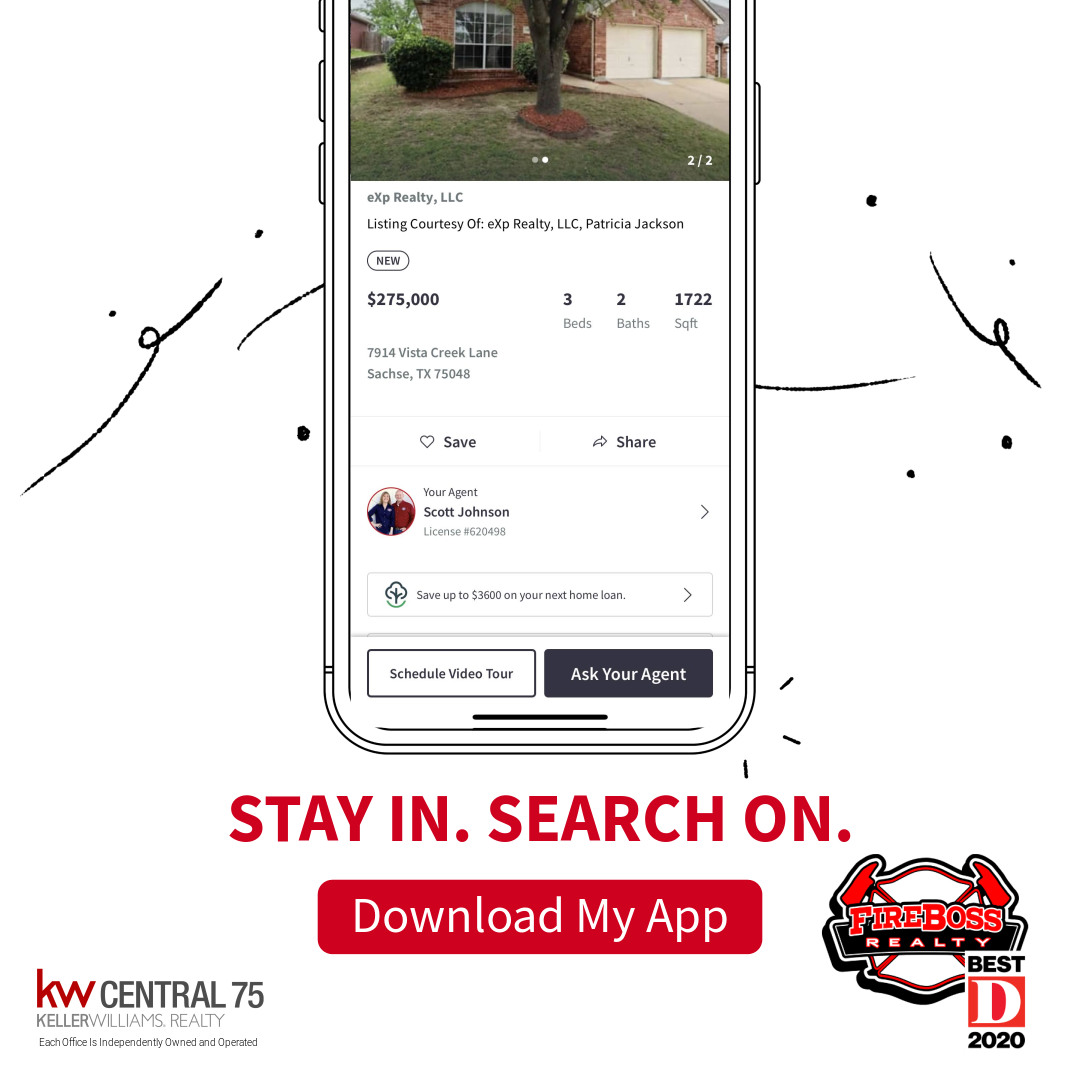 Click Here to Download the FREE FireBoss Realty GPS Enabled Mobile APP…
Every Home Listed on the MLS in the Palm of Your Hand!!!
FIREBOSS REALTY IS A REAL ESTATE TEAM OPERATED BY TEXAS REALTORS SCOTT & AMIE JOHNSON UNDER THE BROKERAGE OF KELLER WILLIAMS ~ CENTRAL/75. EACH KELLER WILLIAMS OFFICE IS INDEPENDENTLY OWNED AND OPERATED.